Easter is a special time for family to gather, share a meal, and spend time together. It can also be stressful, especially if you're hosting. There's cleaning to do, a menu to plan, and cooking, not to mention choosing wines that will make everyone happy. It's a lot, but fortunately I have a few suggestions for wines that will pair well with all of the traditional Easter foods and satisfy even the pickiest palate.
Pinot Grigio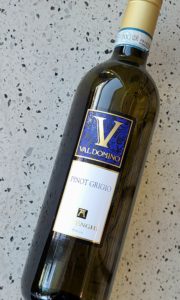 Pinot Grigio is probably one of the most unassuming, inoffensive wines out there. It's refreshing, crisp, and acidic with citrus, apple, and honeysuckle flavors. Since it is so light, it won't compete with any of the fresh flavors you're serving and the citrus and herbal notes of the wine will be drawn out by the herbs and citrus in your food. Our Ardenghi Pinot Grigio has been a great crowd pleaser that is slightly fruit forward and will taste great with deviled eggs, salad, or a light desset.
Rosé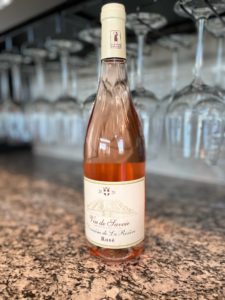 Rosé is a great food wine, whether you go with a super crisp Provencal variety or a fruitier one from California. With some skin contact during the winemaking process, rosé has enough structure that it won't get overwhelmed by the variety of flavors and textures in a big meal, but it doesn't have so much body and flavor that it will compete with some of the more delicate foods you're serving. A French rosé, like Vin de Savoie, is lighter bodied with a touch of a floral note.
Pinot Noir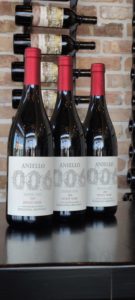 Many wine recommendations for big family meals include Pinot Noir. Why? Food LOVES it. The high acid, low tannin, and mild earthiness of Pinot Noir make it practically foolproof to pair with a meal, especially one with higher fat meats like lamb or ham. When choosing a Pinot Noir, look for a Burgundy for a little extra earthiness and floral notes; one from California if you want something a little fruitier; or one from Oregon if you prefer something a little more rustic with high acidity and some subtlety. Our Aniello Riverside Pinot Noir from Argentina has the classic high acidity and light body with lovely red fruit notes that will work well with anything from ham to potato salad.
Hopefully these suggestions will help take some of the stress out of planning Easter dinner and make it an enjoyable day with family. If you're still having trouble deciding what to serve, stop by The Classy Cork to find the perfect wine for your meal.