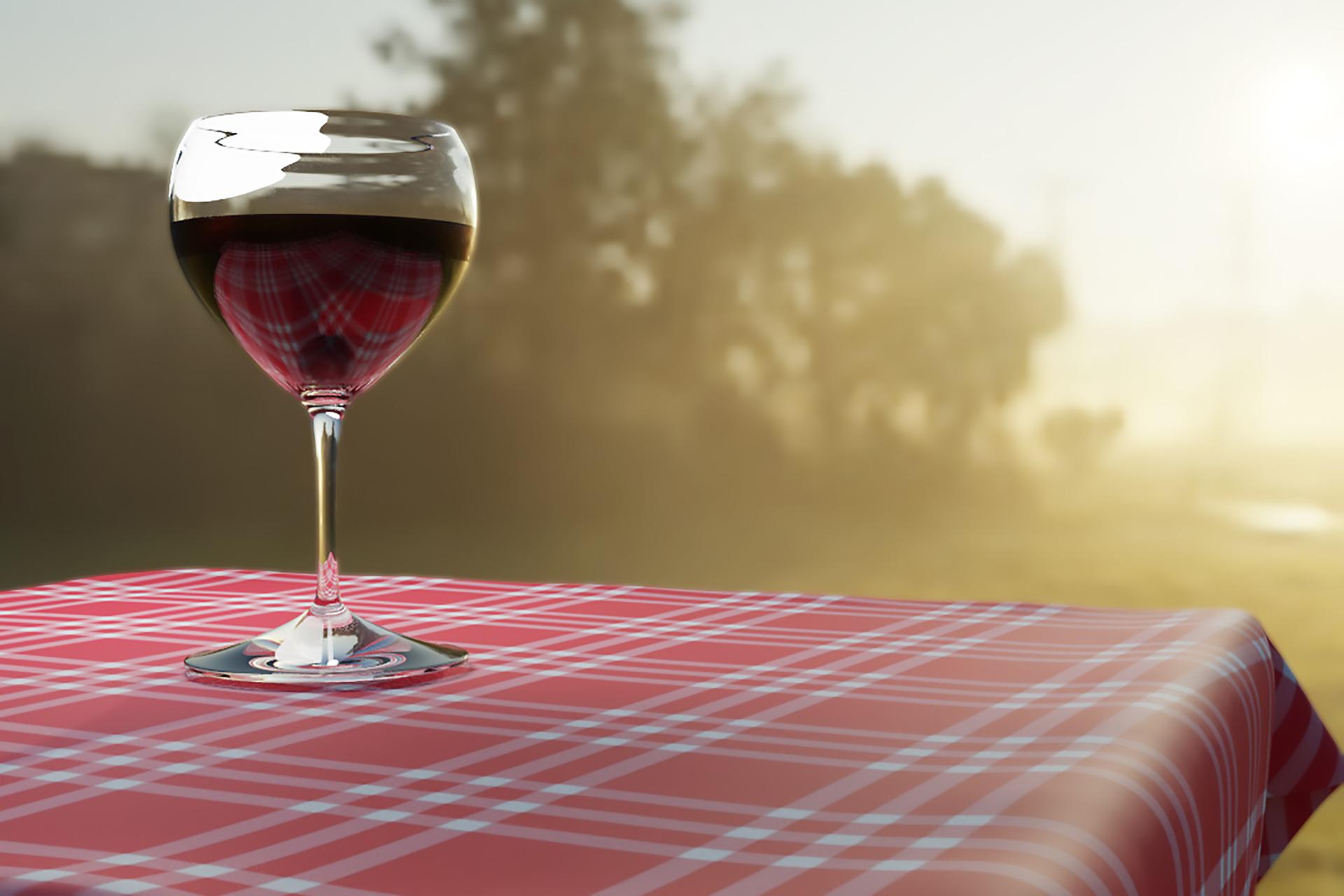 Summer is in full swing and you know what that means: hot days, sunshine, pool parties, outdoor concerts, and campfires. There are also plenty of opportunities to gather with friends to enjoy your favorite foods and wines. Here are 6 food and wine pairings perfect for summer fun.
Fried Chicken and M. Bonnamy Cremant

This pairing seems a little incongruous, but it really can work. Sparkling wine's refreshingly high acidity will balance the fattiness of the fried chicken but won't be overpowered by the rich flavors and texture. The saltiness of the chicken will also help draw out some of the flavors in the sparkling wine. Go for a dry sparkling wine (brut) over sweet.
Hot Dogs and Empire Estate Dry Riesling
The perfect pairing will depend some on how you dress your dog, but the most important factor in any hot dog and wine pairing is acidity, just like with fried chicken. Riesling is a very food-friendly wine with high acidity so it will pair well with the salt in the hot dog but its light flavors won't compete with the toppings. Once again, stick with a dry Riesling over a sweet one unless you like your hot dog extra spicy. Then, sweet is the way to go in order to balance the heat.
Charcuterie and Aniello Pinot Noir

Charcuterie boards can have a wide variety of flavors, so you need a pretty versatile wine to go with everything. A light-bodied, acidic red like Pinot Noir works well because the acid pairs nicely with the fatty meats and cheeses. Serve the wine lightly chilled for the best flavor.
Veggie Skewers and Fattoria Pagano Falanghina

Falanghina is a less common wine but it's well worth a trip to your local wine shop. It's a bright, easy-drinking white wine with great citrus and almond notes that will work nicely with the veggie skewers. It's also perfectly refreshing on a hot day.
Lemon Cookies and Albamar Sauvignon Blanc
Sauvignon Blanc with anything lemon or lime is the most foolproof wine and dessert pairing out there, and cookies are an easy summer treat. The cookies and the wine are both pretty light with high acid notes to complement each other. The lemon in the cookies helps draw out the citrus notes in the wine, which will allow this pairing to end your meal on a sweet note.
Brownies and Masca del Tacco Zinfandel
Another easy and delicious wine and dessert pairing is classic chocolate brownies with a jammy Zinfandel. Zinfandel is full-bodied with moderate tannins and pronounced fruit flavors, which works well with a dense, rich, fudgy brownie.
No matter what your favorite summer activity is, you can make each day a celebration with your favorite wine and food pairing.