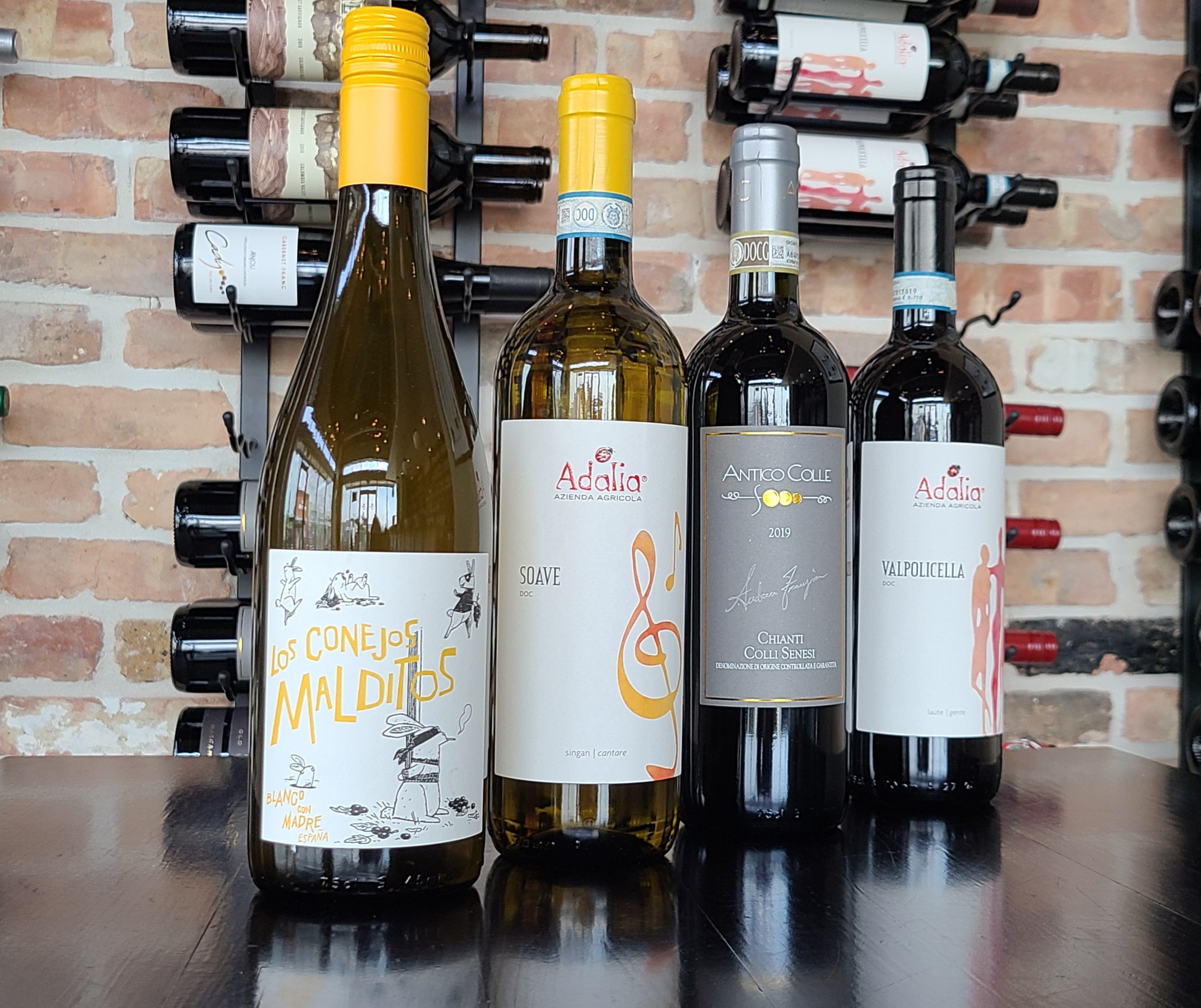 We're always looking for new wines to please your palate. This month, we're launching several new favorites. Here's the rundown of our newest wines for summer.
Gilmore Mariposa Pais
From Maule Valley, Chile, this light-bodied red wine is rich with aromas of strawberries and raspberries and vibrant acidity. It's a dry and fresh wine that is best served lightly chilled for the perfect summer sipper.
Antico Colle Chianti Colli Senesi
From Tuscany, Italy, this blend of Sangiovese, Merlot, and Cabernet Sauvignon is a lovely summer Chianti that is light and fresh with big cherry and slight pepper notes.
Domaine de Guillaman Colombard Sauvignon
From Vin de Pays, France this white blend is crisp and summery with tropical fruit on the nose and a slightly bitter grapefruit finish.
Bodegas Mas Que Vinos Los Conejos Malditos Blanco
Do you enjoy your wine as natural as possible? From Castilla La Mancha, Spain, this white wine is an unfiltered blend of Airen and Malvar with herbal and earthy notes and some skin contact. It is fresh with notes of honey, spices, and exotic fruits.
Domaine Cady Anjou Rouge
Who doesn't love a Cabernet Franc from the Loire Valley, France? This luscious red wine is buttery with nice red fruit, a hint of smoke, medium body, and ripe tannins.
Adalia Azienda Agricola Laute Valpolicella
A blend of Corvina, Rondinella, and Corvina Grossa from Veneto, Italy with a medium body and medium-high acidity. It is smooth with round tannin, ripe red fruit, and lovely plum notes.
Adalia Azienda Agricola Singan Soave
From Veneto, Italy, this medium bodied white wine features lovely minerality and honey, as well as notes of tree fruit, melon, and a touch of lemon for balance.