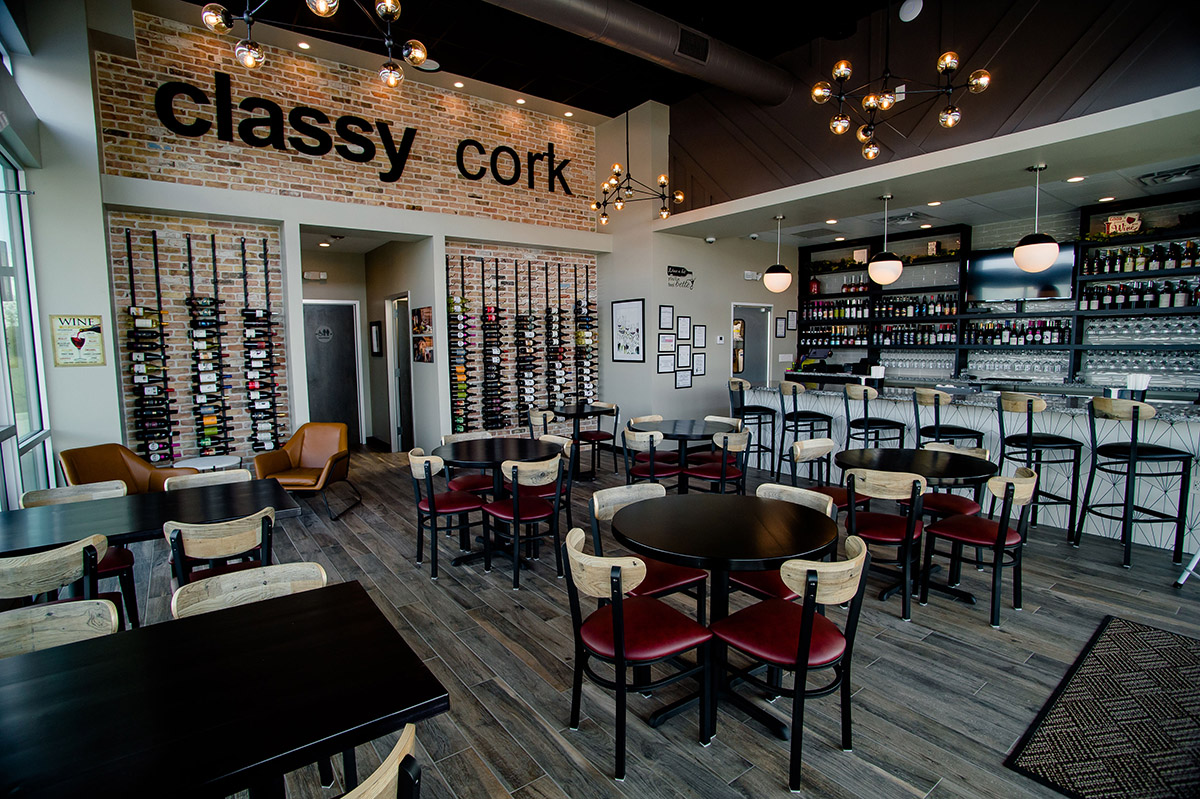 Whether you enjoy a little friendly competition on game night, engaging your taste buds
with a unique wine pairing, or listening to live music, we have an event for you.
Views Navigation
Event Views Navigation
1 event,
The Classy Cork will be closed for a Private Event.
1 event,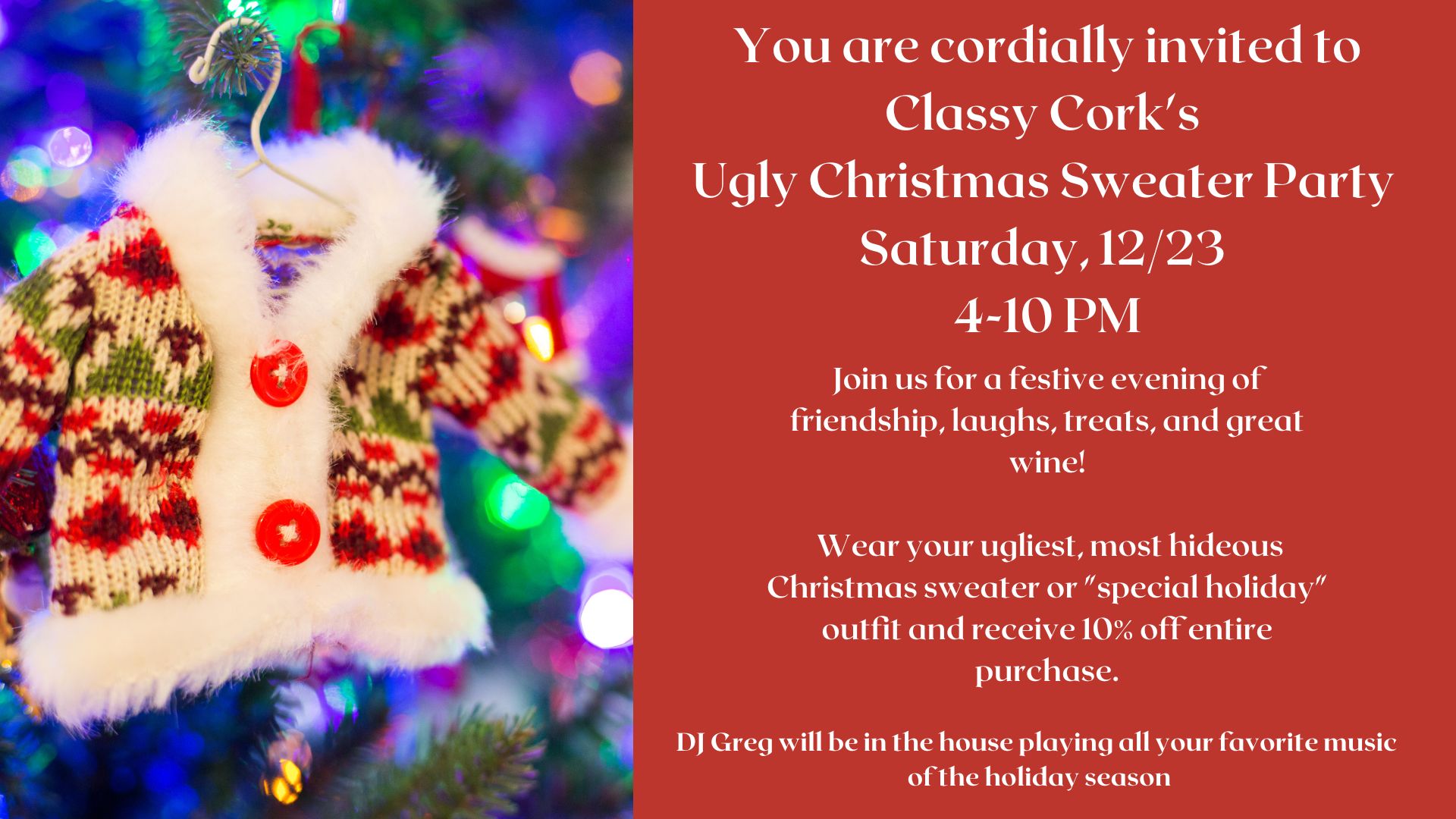 Come out to The Classy Cork wearing your ugliest, most hideious Christmas sweater or special holiday outfit and receive 10% off entire purchase. Join us for a festive evening of friendship, laughs, treats, and great wine! DJ Greg will be in the house playing all your favorite music of the holiday season.
1 event,
Closed for Christmas Observance
The Classy Cork will be closed on Tuesday, December 26, 2023 in observance of Christmas.